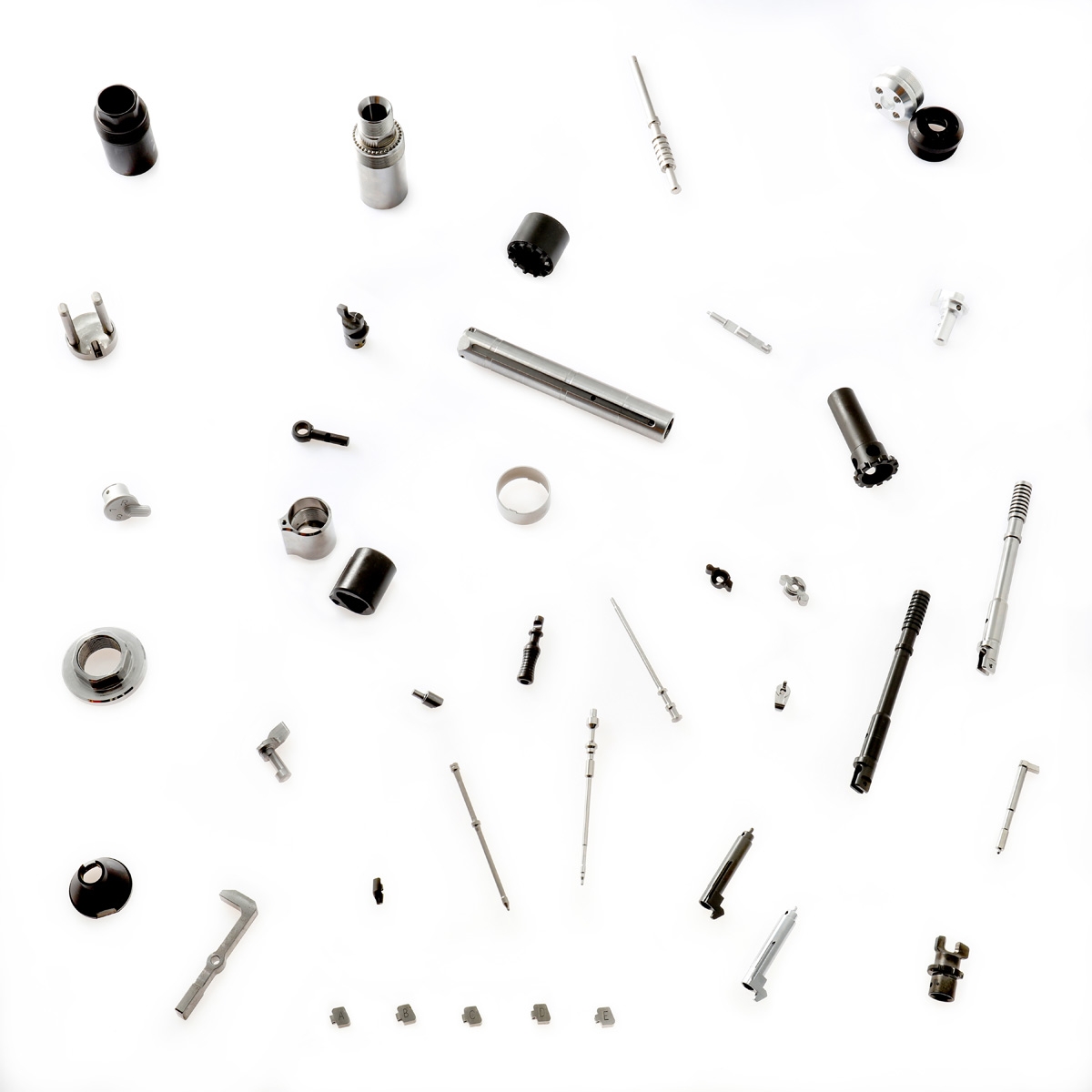 In the military industry, we produce many parts for the arms industry, in different sectors: sports, hunting and defense. All items produced are of a certain complexity, made in various kinds of steel: 18NiCrMo5, 39NiCrMo3, 15NiCr13, X37-CrMoV5, 36NiCrMo16, 34CrNiMo6, TZM Alloy, Aisi 630, ERGAL 55, Anticorodal 63, ETG, Bronze etc.
Of course, we deliver all parts, complete with the different treatments, ready to be assembled.
For over twenty years, we have produced the AISI 630 firing pin of the world-renowned Beretta 92 pistol.