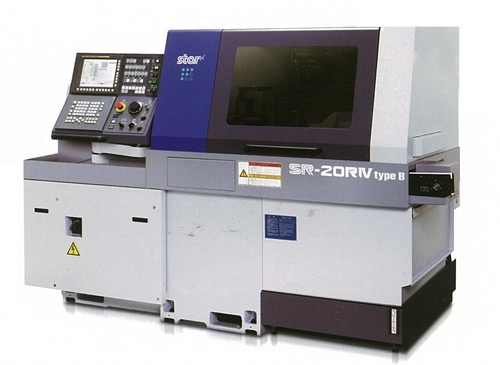 Lathe model with slithing head and rack, fit to medium complexity pieces; ultra-fast machine, well provided with tools and very good working out of details.
Bar pass: 20mm, slithing head stroke 200 mm, more than 25 tools and counterspindle.
It's possible to work it even without its compass, for short and very stiff working.